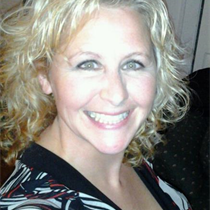 I don't have any videos yet, but I am working hard to bring them to you. Please check back again soon.
5-6 years Experience
---
Tina Marie Fuller has over 20 years of movement education experience working with all ages and skill levels. Tina holds a B.S. in Exercise Science, as well as a B.S. in P.E., and has also earned certifications in Personal Training, Pilates, and Health Coaching.
Tina's training philosophy focuses on core, flexibility, and overall body balance with a strong emphasis on form, focus, and safety.
Visit my website for more info
Invite Friends!

Student Reviews
(0 Reviews)