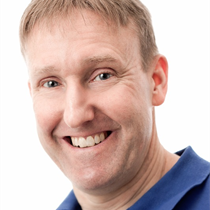 Terry Linde
General Fitness Instructor
---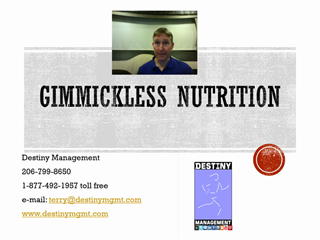 Gimmickless Nutrition On-line.mp4
Learn how many calories per day you require, how to space those calories to maximize progress, and what ratio of protein, carbohydrate, and fat is correct for your system. Key nutrition principles are covered. Visit https://docs.com/Destiny-Management/6142/gimmickless-nutrition for access to handouts and forms. Benefits: Increase your energy by giving your body the correct octane fuel it needs; Increase your metabolism to shed those unwanted pounds for permanent weight loss; Increase your recovery rate to help prevent injuries and have added stamina for your activities; Discover the marketing myths behind supplements.
Buy $5.00
Rent $2.00
11+ years Experience
---
I have been involved in the fitness industry for over 30 years. I have worked in clubs, owned clubs and have developed my own personal training and nutrition systems. I am an instructor for the WITS certification programs and have also been the director of the personal training program at Ashmead College. I have worked with people of all ages, backgrounds and goals.
Visit my website for more info
Invite Friends!

Student Reviews
(0 Reviews)