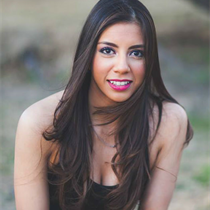 Christina Martinez
General Fitness Instructor
---

I don't have any videos yet, but I am working hard to bring them to you. Please check back again soon.
3-4 years Experience
---
I have a Bachelors of Science in Kinesiology and hold a certification through the American College of Sprots Medecine as a Health Fitness Specialist. I have over 3 years experience in personal, small, and group training and provide every session with an objective to improve your health and fitness. Before I became a personal trainer, I was always an active individual and had a primary passion for dance. After a severe injury, I had to stop dancing and attended physical therapy. After graduating from therapy, I realized I wanted to be part of the fitness boom and help other individual excel in thier fitness goals. I not only foucs on fitness but implement nutritional guiadnace for a whole rounded wellness. My experience as a dancer and personal trainer as well as my expereince in injury I am qualified to apply techniques that are specific to your health and fitness needs.
Invite Friends!

Student Reviews
(0 Reviews)