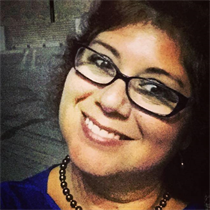 Melissa Reyes
Certified Professional Life Coach
---

I don't have any videos yet, but I am working hard to bring them to you. Please check back again soon.
3-4 years Experience
---
I am here for you! I am here to be awesome. Guidance comes in many forms. I am dedicated to providing the tools and support that you need to feel and be awesome. We are better together. Let's Rock and Roll!
Visit my website for more info
Invite Friends!

Student Reviews
(0 Reviews)